KotaStone is a naturally available, fine-grained variety of limestone originated from Kota, Rajasthan. Kotastone's fascinating natural look, toughness and cost effectiveness makes it the most extensively used stone for both residential and commercial flooring.KotaStone comes with a shiny appearance and charismatic colours such as grey, pink, greenish-blue and brown. Kota Stone is available in different shapes and sizes and can easily blend with any home interior or exterior flooring design.
Advantages of Kota Stone
KotaStone is best choice for Residential and Commercial flooring
Better Toughness
Non- Water Absorbent
Non-Slip & Non-Porous
Cost Effective
SUZUKI STONE SLAB & TILES
MARKET LEADER AND A PROLIFIC INNOVATOR IN KOTA STONE INDUSTRY
Suzuki Stones is a well known manufacturer & producer of kota stone since1998. We sale kota stone flooring in various parts of India at the most fair price. Our reputation in this field for most quantity of selling & also for best quality. Our specialized work force & capability of supplying gave us the ability to take over huge & challenging projects & contracts.
We being market leader and a prolific innovator have been responsible for a number of innovations in Kota Stone Industry.
INDUSTRIAL KOTA STONE FLOORING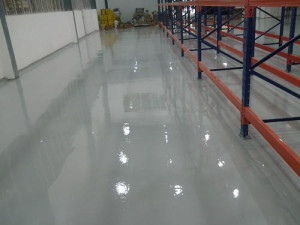 KotaStone is best choice for Industrial and Commercial flooring as it is non-slippery, non-porous, tough, durable stone and very cost effective in comparison to other available options.
At Suzuki Stone Slab & Tiles, we have adequate quantity of Kota stone to cater to bulk industrial flooring requirements. KotaStone is available in various colours and finishes, based on requirement.
BIGGEST MANUFACTURER & SUPPLIER OF HEAVY DUTY INDUSTRIAL TILES
Owing to the technologically and advanced manufacturing unit we are able to offer a gamut of Heavy Duty Industrial KotaStone Tiles. The offered range is extensively used in different industries, where heavy trolleys and forklifts are used. Excellent comprehensive strength which is above 98N /mm2, these products are widely appreciated by the customers. These products are applicable for the use in heavy traffic areas such as railway stations, air ports, malls, fast food restaurants. It's preferred in yarn factory, tea factories, laboratories, drug and alcohol factories.
Customized ready to fit packed calibrated KOTASTONE TILES for industrial purposes.
Calibrated (all tiles will be in same thickness as per demand)
Polished as per your need (mirror polished, fine polish ,semi polished ,honned , simple grind to keep surface anti skid)
Completely rectangular cut and packed in boxes .You can fit it like ceramic tiles and no polish needed after fitting.
We can give FOR rates also.
Helps you to complete projects in time.

It is most preferred because of its heavy duty so used at railway station, airports where heavy crowd passes.Its only drawback was its time consuming and laborious fitting and polishing process which delays the projects and lack of competent karigar couldn't give proper fitting. But now with the help of our Customized ready to fit packed calibrated KOTASTONE TILES you can complete your projects in time at very affordable cost.
Looking for Kota Stone Price
Contact US
We are biggest KOTA STONE MINES owner
Get
Direct From Our Mines
Director Message

My belief is that customer satisfaction is as important as our products and services.
I am passionate about providing the best kota stone that can be used in multiple styles & could be fixed in a very easy way that excite our customer.